Home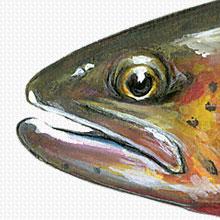 About me:
I retired from USDA Natural Resources Conservation Service, after 27 plus years of running a field office in the Adirondacks of NY. I have my own business now doing habitat restoration, consulting, writing and photography. I have a column in the local paper called "Conservation Conversations", write for The Angler magazine, the North Country Living magazine, and the Conservationist. I fly fish as much as possible and am now the President of the Lake Champlain Chapter of TU. I love doing river work and bio-engineering projects. I am now a fly fishing guide, mostly working the Ausable River.
Favorite quote:
A man must know his limitations!
Other Interests:
Retired from fire Department
Member of County HAZMAT Team
Fly fishing of course
reading about Fly fishing history and equipment
bird hunting.
Group membership:
The Front Porch
New York - 9NY
Photographers
Colorado - 9CO
Conservation
Steel Addicts
Stream Ambassadors
Lake Champlain - 419